Are you part of an organisation running a project to deliver great training that will promote health and safety in construction?
About the Mowlem Award
Our Mowlem Award is an annual £20,000 grant given to organisations that can demonstrate they will make a real difference towards training and the promotion of health and safety in construction. Launched in 2015, the Mowlem Award furthers the work of the RI Beck Trust – a charity set up in 1983 by the construction company, Mowlem.
In previous years, the Mowlem Award has been granted to a range of organisations of different sizes, in different locations, with different purposes. Read the case studies below to explore some of the fantastic causes the funding has helped.
Construction Youth Trust – Mowlem Award 2021 winner
Construction Youth Trust – Mowlem Award 2021 winners
"Every year, 100,000 FE (further education) learners study construction courses. However, only 2 in 5 of these learners progress into employment or an apprenticeship within the construction industry. With an acute skills shortage in construction, there is an urgent need to support the 3 out of 5 learners who do not immediately enter the sector to progress into work.
Construction Youth Trust will use the Mowlem Award grant to contribute towards their new Further Education Transitions Programme which includes Health and Safety in a Construction Environment training, and the opportunity to engage with construction industry professionals and receive employability support from employers, helping them on their road to employment.
This award will enable CYT to support FE learners gain the health and safety knowledge and qualifications they need to take that next step and enter the construction workforce. In addition, it will enable us to prepare them for the world of work and connect them directly to construction employers and opportunities.
Overall, we hope to support between 80-100 FE learners on their career journey and are very grateful to B&CE for their support in this area." Carol Lynch, CEO at Construction Youth Trust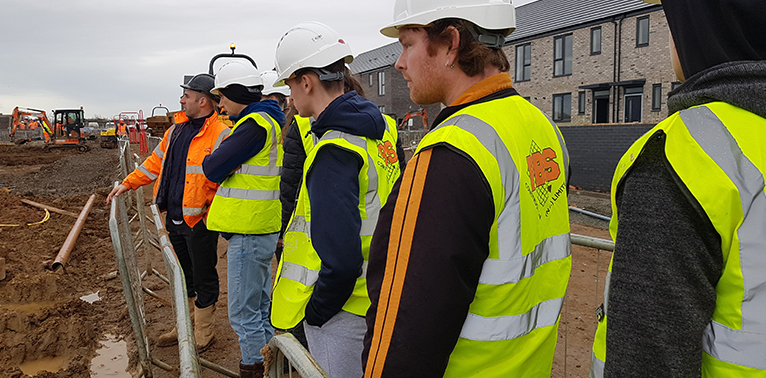 Award: Mowlem Award
Award date: 2021
Type: Registered Charity
Location: London
Previous Mowlem Award winners
View case studies from our previous Mowlem Award winners: