Education and training can help build a strong future for the UK's construction industry and for the people who make it work.
Grants for organisations
Does your organisation support people with education and training in construction? Good news. You may be eligible for a corporate grant from the B&CE Charitable Trust.
Grants are available for projects that either promote careers in the construction industry or lead to accredited qualifications.
We encourage applications from not-for-profit organisations, excluding public sector. However, if you're unsure, please get in touch.
If you'd like to find out more about our grants for organisations or make an application, please get in touch – email us at charitabletrust@bandce.co.uk.
Organisations we've supported
We've awarded grants to a range of organisations that deliver community-based construction skills education and training. Read the case studies below to explore some of the fantastic causes the funding has helped.
Barnardos ETS-North Project
"Funding from the B&CE Charitable Trust has enabled Barnardo's ETS-North to launch and run a new construction multi-skills programme." Christina Saunders-Wingfield, Children Services Manager for Barnardo's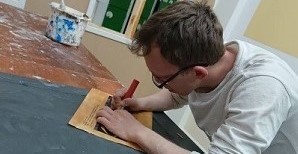 Award: Education & training grant
Award date: 2019
Type: Charity – youth support services
Location: East Yorkshire & Humber
The WOW Show
"The funding we've received from the Charitable Trust has enabled us to shine a spotlight on the diversity of today's construction industry." Bill Hayward, Executive Producer – The WOW Show
Award: Education & training grant
Award date: 2019
Type: Youth online education
Location: Online – UK
Women into Construction
"Women into Construction are delighted to have the support of the B&CE Charitable Trust, which has enabled so many women to kick-start their careers in construction." Kath Moore (MBE), Managing Director at Women into Construction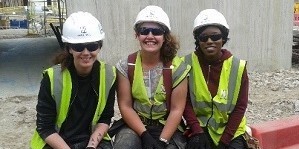 Award: Education & training grant
Award date: 2019
Type: Not-for-profit – gender equality
Location: London and national
Grants for individuals
We also provide grants to help individuals get back into construction or to retrain in another skill if there's an occupational health requirement. Find out how to apply for grants for individuals for education or training.